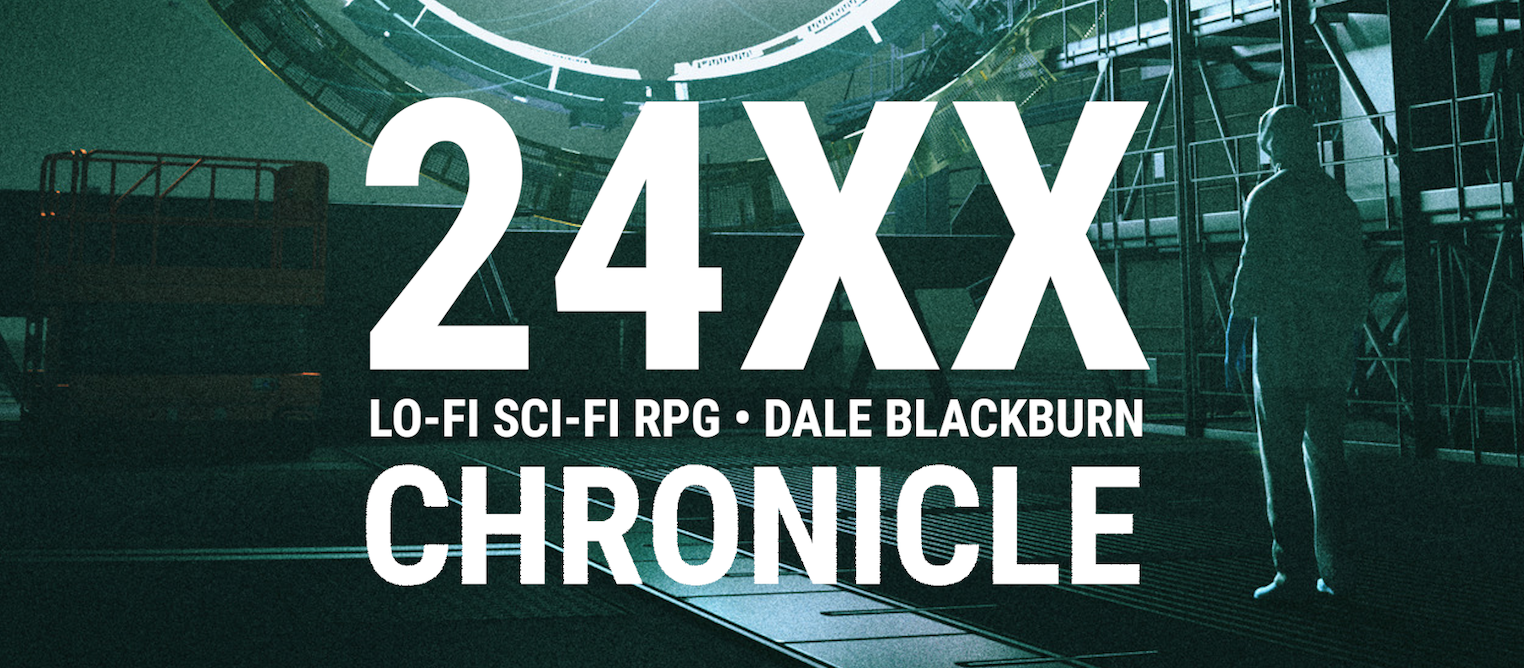 24XX: CHRONICLE
WELCOME TO THE PAST: The Foundation sent your team back to avert disaster but you're not the only ones to make the jump. This time period is young and naive to the destruction that will befall it and it's up to Jumpers like you to see that the end of the world never comes to pass.
Take the leap as a team of post-apocalyptic survivors that have been sent back in time to prevent the end of the world. You will need to work together, using your unique skills, augmentations, and knowledge of the past, to change the timeline and prevent the event that wipes out humanity.
A new supplement for the 24XX system by Jason Tocci. For more time travel fun, check out the Tempus Diducit setting from the original game 2400.
When playing, please consider using the tools in the TTRPG Safety Kit to ensure everyone has a good time:
The TTRPG Safety Toolkit is a resource co-curated by Kienna Shaw and Lauren Bryant-Monk. The TTRPG Safety Toolkit is a compilation of safety tools that have been designed by members of the tabletop roleplaying games community for use by players and GMs at the table. You can find it at bit.ly/ttrpgsafetytoolkit.
Written for the 2020 24XX Game Jam.
Cover art by BEEPLE (Mike Winkelmann).